---
Cranston Construction LLC
---
Free Estimates Low Price Gaurantee Call Today
Cranston Construction LLC Business Information
Name:

Cranston Construction LLC

Address:

417 Chandler Street





City:

State:

Zip Code:

19111

Telephone:

(215) 774-1024

Fax:

n/a

Website URL:

Facebook:

Twitter:

n/a

Categories:

Hours:

M-Sa 9am-5pm, Su Closed (Sunday may have operating hous in the case of a customer emergency.)

Services:

Cedar, Custom Metal and Window Capping, Gutter Installation and Cleaning, Residential Roofing, Shingle, Slate, Terracotta etc., Torch Down Rubber, Vinyl Siding

Products:

n/a

Brands:

n/a

Specialties:

Shingle, Slate, Torch Down Rubber, Cedar, Terracotta etc., Custom metal applications, Aluminum, Copper, Gutters, Siding, Window Capping

Coordinates:

40.074140

,

-75.086720

Accepted Payment:

Cash, Check, Discover, MasterCard, PayPal, VISA

Contact:
About Cranston Construction LLC
Here at Cranston Construction, LLC we are Roofing Specialist dedicated to customer satisfaction. Delivering water tight smiles and a warranty with every new Install to Philadelphia and surrounding areas. Give us a call or write us an e-mail for a free estimate on all your roofing and siding needs. And remember 'Don't Stress We're On Top Of It."
Photos & Pictures of Cranston Construction LLC (view all)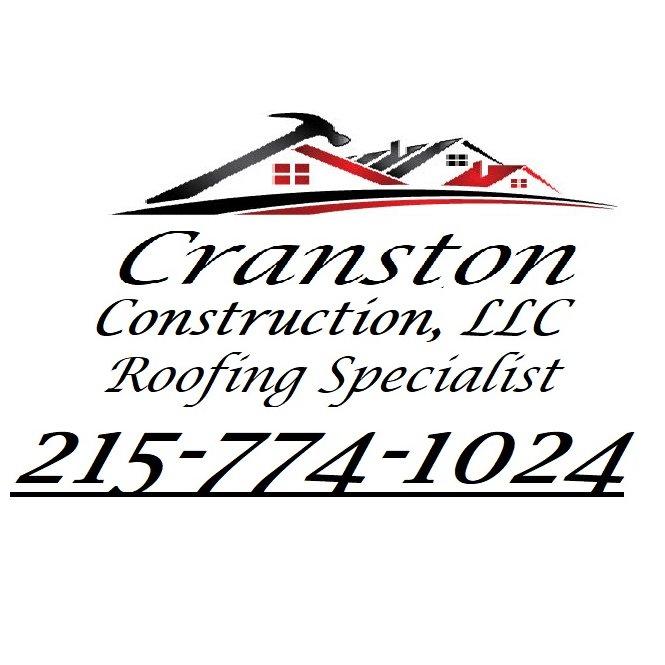 Map
Other Businesses in Philadelphia: